There was a fire at Pearson on November 28th. Specifically the Tower was evacuated for smoke and/or fire:
NAV CANADA ADVZY 003 CYYZ/CZY *** TORONTO TWR IMMEDIATE EVACUATION ***

EMERGENCY EVACUATION OF TORONTO CONTROL TOWER — SMOKE.

ALL AIR TRAFFIC UNITS SHALL IMMEDIATELY GROUND STOP ALL IFR

DEPARTURES INTO OR THROUGH THE TORONTO TOWER.

FSS ARE REQUESTED TO PASS THIS MESSAGE TO APPROPRIATE TOWERS AND

APPROACH CONTROL UNITS ASAP. YXU FIC PLS ADVISE TRENTON MTCU AT

613-965-2979.

FOR FURTHER INFORMATION CONTACT:

TORONTO TMU 905-676-3528 / 800-268-4831 / USA 800-387-3801

06/11/29 02:14 NOC
LiveATC.net has some interesting chatter on Toronto Centre as controllers put a bunch of planes into holds while the tower is evacutated.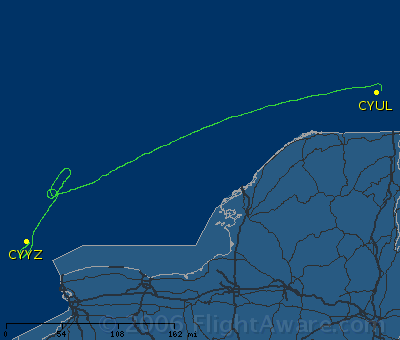 Air Canada 427 Holding before landing at YYZ