I came across this article in the latest issue of Wired Magazine (Jun 2008, Page 50). It describes how anyone can land an airplane in an emergency.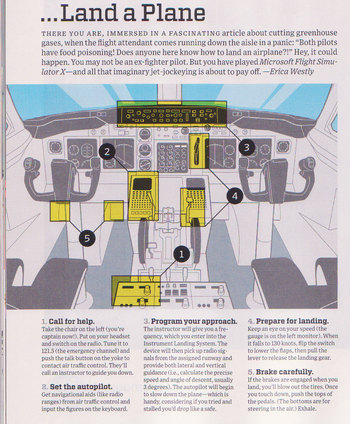 As a pilot, I was highly skeptical that these steps would work. It assumes that the person flying the airplane knows where to find the auto pilot, radios, flaps, etc. I'm sure most would be overwhelmed by all the buttons and knobs.
I'm curious to your thoughts on the article. You can click on the image to make it bigger.