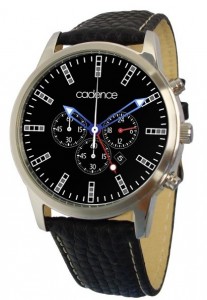 I think I finally found my perfect aviator watch! Almost 5 years ago I posted a "must have" list for my flying watch. I have yet to find one… until today.
The 4-bit Chrono watch by Cadence displays time in both UTC and local time on the same dial face. It's a chronometer too, so great for timing those legs, and doing ground speed estimations, etc.. Plus, the binary numerals tailors to my geeky-ness.
It also doesn't cost $8,000! Put that in your pipe Breitling and smoke it!
Sara: hint-hint Birthday Present! hint-hint