Air Canada (more accurately Sky Regional) started flying Q400s out of Toronto City Centre Airport to Montreal and Ottawa. 14 Daily flights in fact.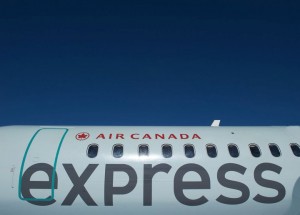 Naturally, this has increased pressure on Porters bottom line. It will be interesting to see how much damage Air Canada can do. They will be providing the same level of service as porter (including free food and drinks). The only additional advantage that I can see, will be that you can earn Aeroplan points. Porters frequent flyer program is only redeemable for Porter flights and can't be earned any other way than to purchase seat tickets.
Only time will tell…
I'm sure the Island Residents aren't happy by having a second airline disturb the peace. If anything Air Canadas expansion to YTZ is the final nail in "shut down the airport" coffin.