Oh, I don't use paper maps anymore. – Coworker.
One of the advantages of flying the USA I guess! A co-worker recommended that I fly out of San Carlos airport (KSQL), so I decided to take a look at the surrounding airspace to get familiar with flying in San Francisco.
It's pretty complicated. So much so, that the FAA produces a special "Charted VFR Flyway Planning Chart". It's actually really handy over the standard VTA (oops! Sorry, they call them TACs here) style chart.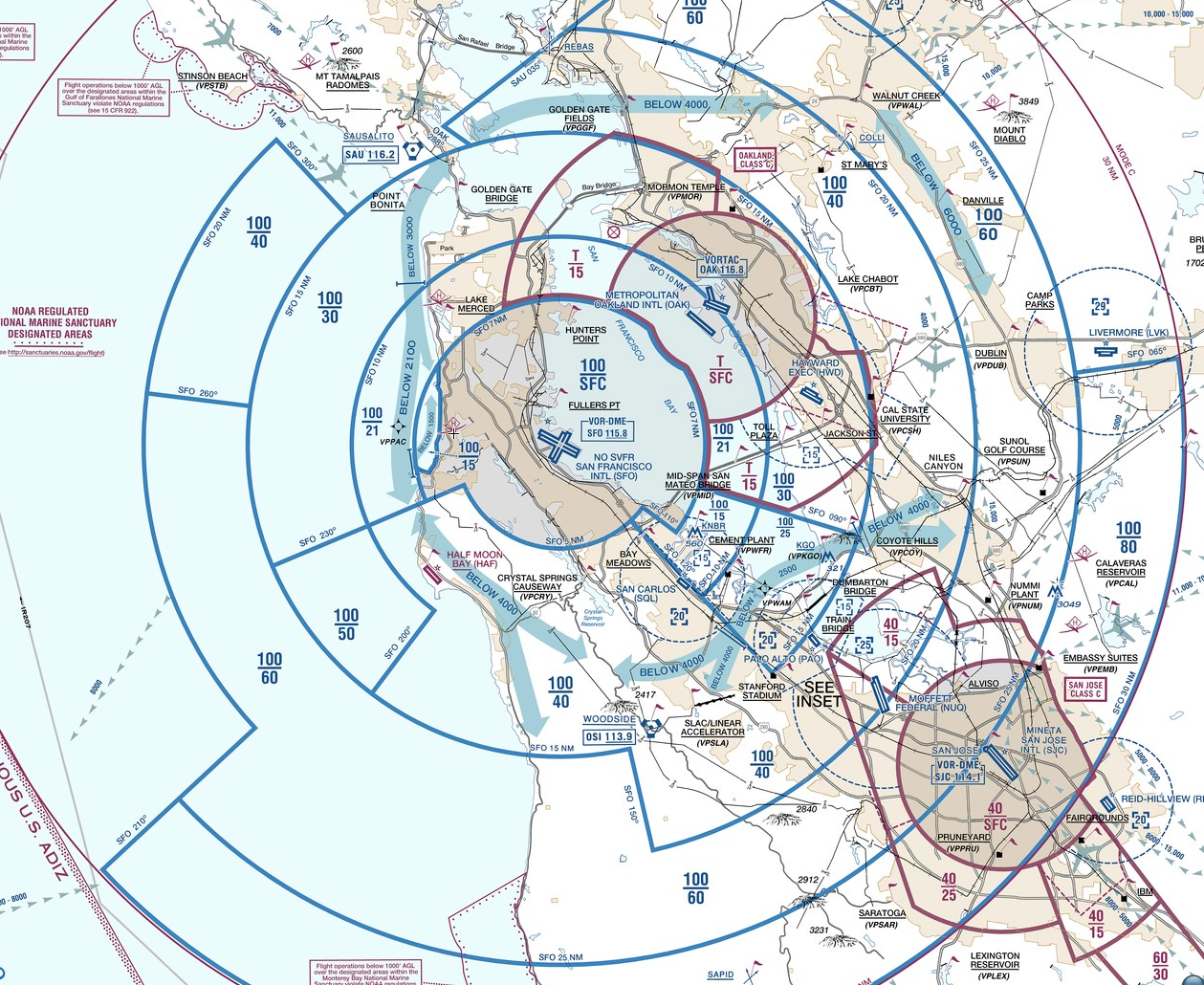 It's no surprise that everything revolves around SFO, just like it did back home with YYZ. However, there are some notable differences:
Class B airspace (below 12,500′)!
Way more airports, not just two like YTZ and YKZ.
Mountains (although small ones at just 2000′-3000′)
Looking forward to being able to fly again though! My studying is going well, about 50% done. I'm hoping to write the exam in two weeks time, to avoid any possible hassles with my Aviation Document  Booklet expiring in September.