There are a lot of online flight planning tools out there. However, none of them (that I've found) focus on Canadian planning.
That said, a friend and I have been working on getting something set up (we don't have a name for it yet) for Canadian pilots.
One of the features we plan on releasing is an interactive map where you can click your departure, waypoints, and arrival locations on an "aeronautical" aware google map.
It's unfortunate that NavCanada doesn't provide geotiff versions of their maps, like the FAA does.
Here is a screen shot of what we've come up with so far: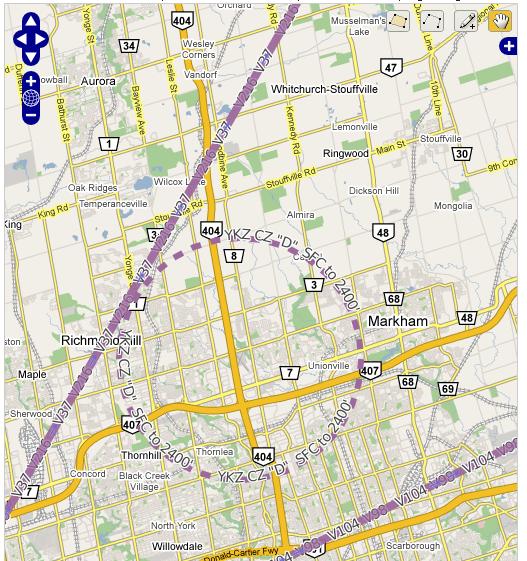 This is a view of Buttonvilles' Control Zone with a few nearby airways. Eventually you will be able to control how cluttered the map is by selectively displaying navaids, airspace, airways, and airports.
I am having some trouble with storing more complex airspace definitions, for example CYA512(P). Any PostGIS experts out there that can help me, please drop me a line by leaving a comment or clicking on the "contact" link at the top of the page.
Once you pick your route, information such as METAR/TAF and FDs are automatically fetched and used to produce all your necessary flight planning numbers.
If there are any features you would like to have in this web application, please let me know!