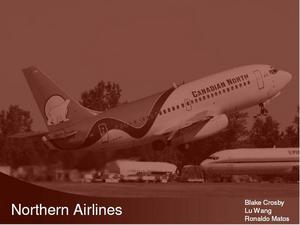 I (along with my team members) have to do a quick presentation in my economics class. Our topic deals with airlines in the north and how they can stay in business.
Because the presentation only needs to be 10-15 minutes it doesn't go into great detail.
In any case, feel free to view the pdf of the presentation if you like.