I've been spending the past week looking around on online stores for a decently priced flight bag. The one I have now is too small. It's a small bag that I got as work swag.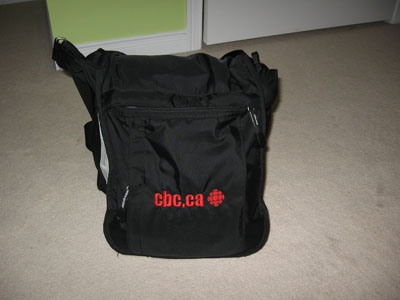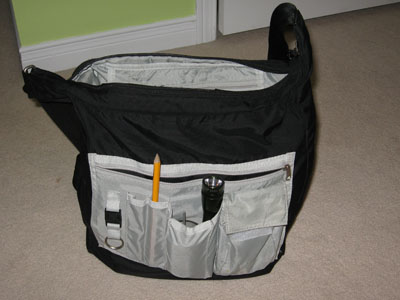 It has no issues holding all of the items I use (or don't) on a typical flight. I am going to be adding quite a bit more weight to it now that I'm going to be starting my Multi-IFR training soon.
Headset. To talk to people (especially ATC)
CFS. Because it's the law (and it's nice to know stuff about where you're landing)
Maps. See above.
Handheld GPS. I use it mostly for x-country trips for aircraft that don't have a GPS unit. It is pre-loaded with most of the navaids, airports, and reporting points in Ontario.
Calculator. For when my brain fails
Paper towel. Checking oil, wiping things down, cleaning up passengers lunch.
Work Gloves. So my hands don't smell like grease, fuel, etc..
A broken protractor. I have no idea why that's there
E6B. For when my brain and my calculator fail.
Kneeboard. Makes it easy to write things on paper.
Extra pencil. In case my main one breaks (I dont like using pen)
Licenses. Because its the law
Fuel tester. Make sure the right fuel is in the tanks
Flashlight. Because it's the law (especially at night)
POH. Because it's the law (not shown)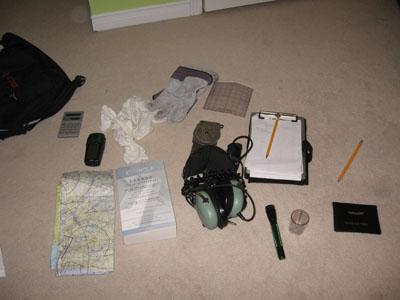 I'm curious to know what's in your flight bag! Feel free to blog about what tools you use for your flights and why.
As well, does anyone have any recommendations for a particular brand/type and a place to buy one?